A wonderful structure in a unique location. Enchanting views, finely cared for and refined rooms, relaxation areas with all comforts. Located on the first hill, a step away from the sea and the Abruzzo mountains. Ideale per trascorrere la vostra vacanza, una semplice sosta o un evento particolare.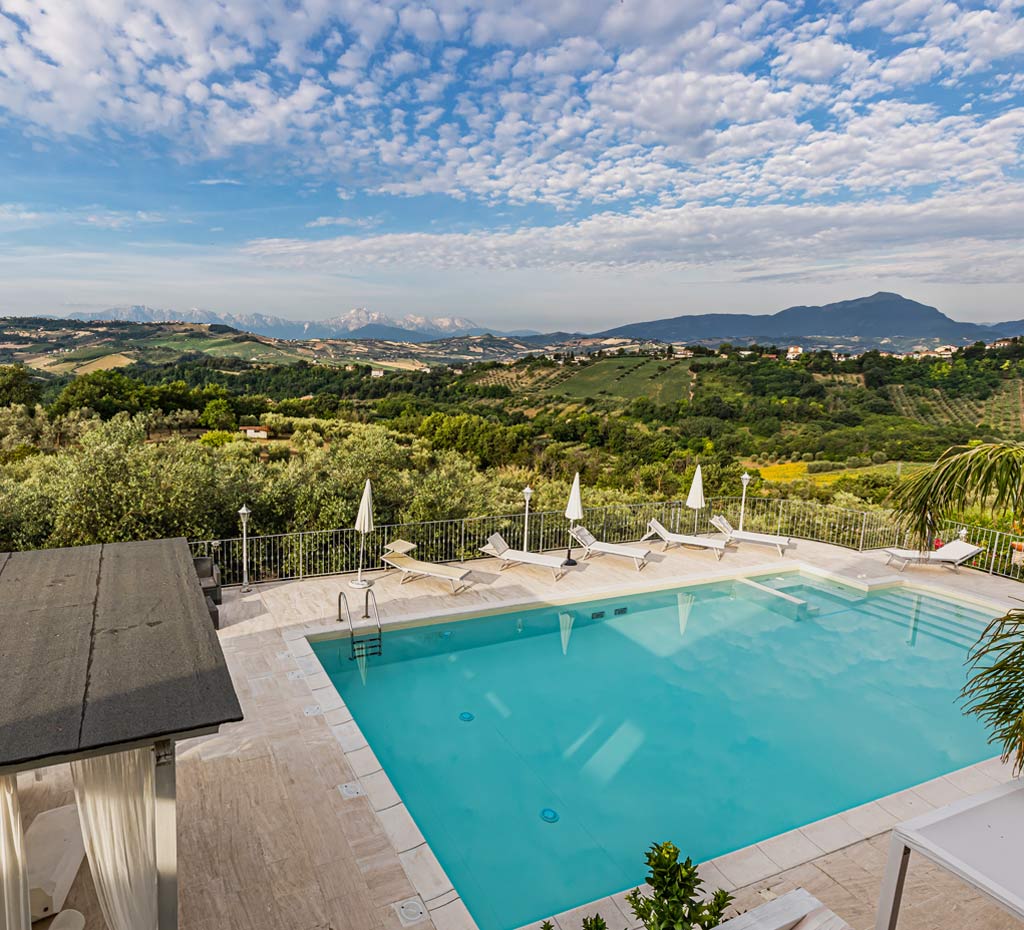 Garden, gazebo, swimming pool and much more...
Swimming pool, a cozy gazebo with comfortable relaxation seats and a small back kitchen with barbecue, sink and gas. Games area with table football and ping-pong table set up in the large courtyard. There are several relaxation areas equipped outside, both in the courtyard and in a large veranda, capable of giving you sensational emotions in front of spectacular views.
At Anthos Casa Vacanze Relais you will find everything you desire. Located on the splendid hill of Case Alte di Sant'Omero, in the province of Teramo, Abruzzo and surrounded by 15,000 meters of land planted with olive groves.

It consists of two villas for several holiday apartments, one of which is also accessible to the disabled. Accommodations all furnished with a lot of taste and in a predominantly romantic or modern style.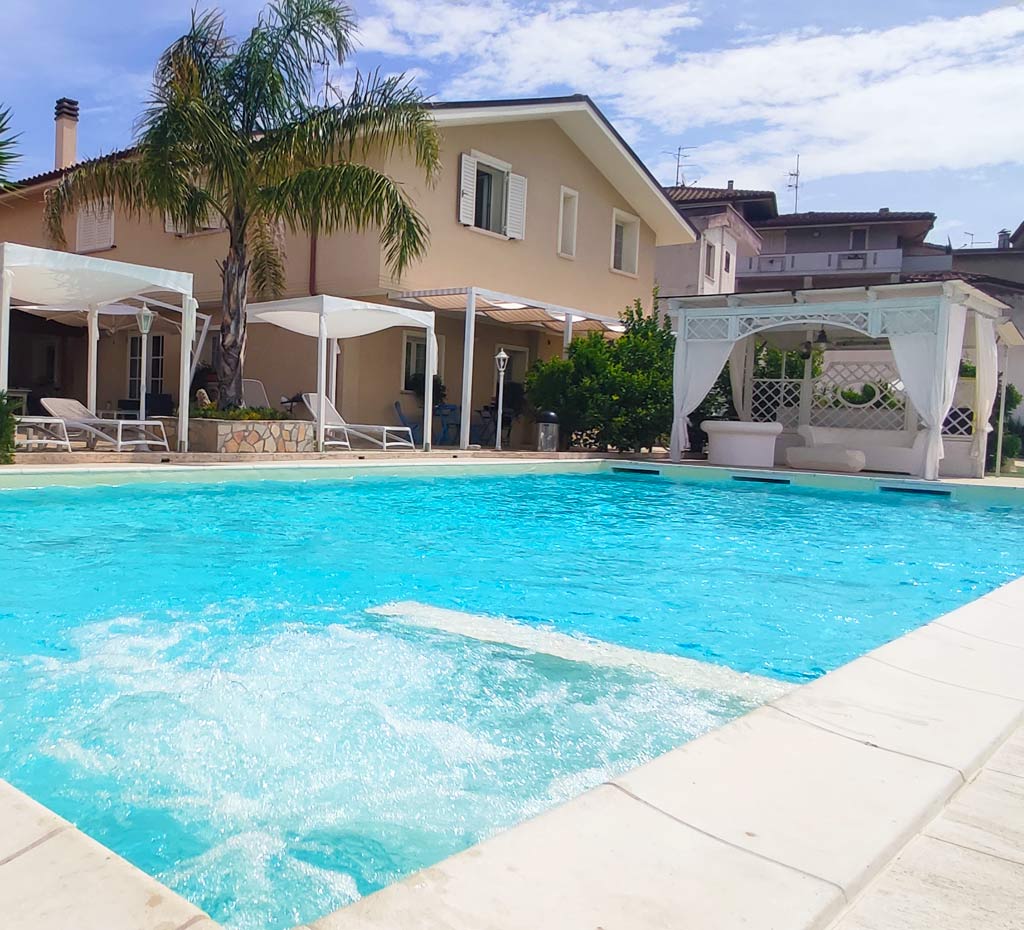 Equipped salt water swimming pool
REFINED ACCOMMODATION FULL OF COMFORT