Swimming pool equipped with sea water, with water games,
whirlpool, and solarium.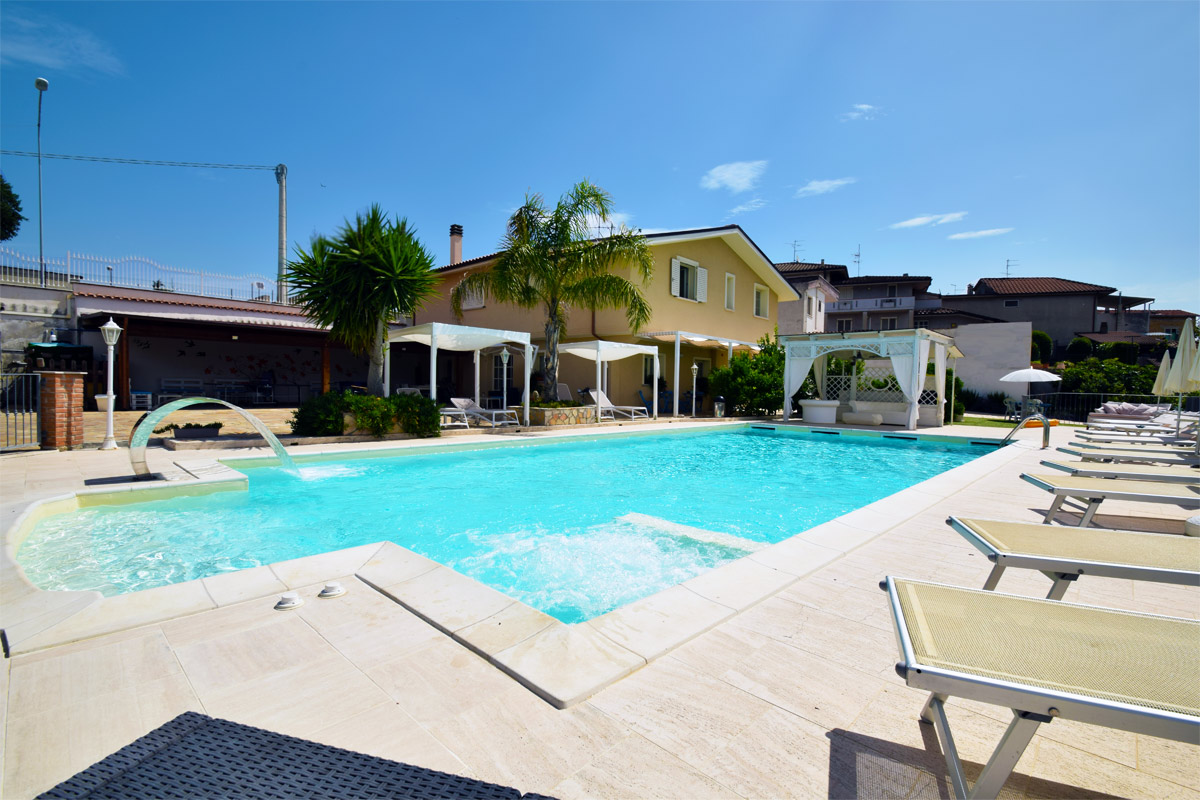 Our swimming pool of sea water
Swimming pool of sea water and with measures of 12 m. x 6 m., offers a spectacular view of the Gran Sasso, the Maiella and the Monti Gemelli, to be enjoyed rocked by the water or reading a good book under an umbrella. You can also relax using the 5-seat hydromassage area or get excited under the cervical waterfall. The solarium area is large with sunbeds, umbrellas or pergolas with awning.
Since 2015, our pool has been using a natural purification process to generate pure chlorine from a very low concentration of common salt. Salt sterilization is an innovative method of disinfection of swimming pool water created thinking about the principle of the natural ecosystem of the sea.
STOP therefore to allergies or intolerances for those sensitive to chlorine!
In spring and autumn the pool is heated by a solar/thermal system which, in the presence of the sun, increases the water temperature by about 5 degrees. The swimming pool is closed in winter.